The Best Living Room Layout For Your Lifestyle
The Best Living Room Layout For Your Lifestyle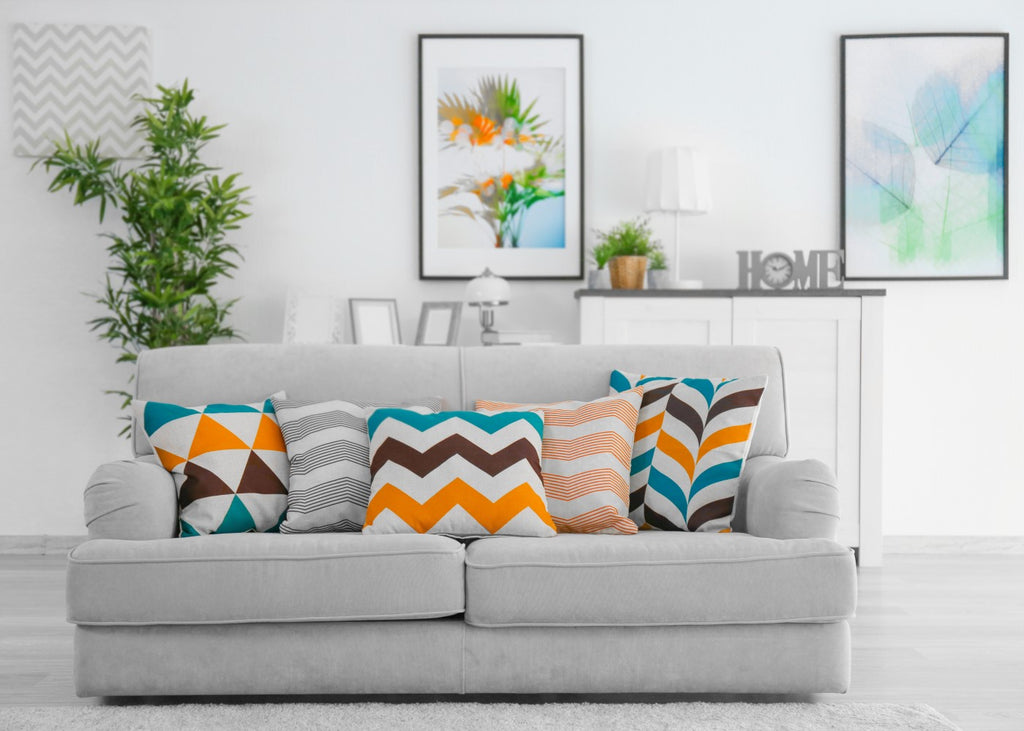 Your design choices should be a reflection of you. That means your unique style but also your unique lifestyle.
This is especially true for an important room like the living room.
How you'll use the space is probably the most important element to factor into your design. Translation: no matter how beautiful something looks, if it doesn't work with your day-to-day routine, then it's probably not the right design choice… for you.
So where to begin?
We've broken down the best design practices for the most popular lifestyles. See where you fit in and then decide if your living room layout is working with you or against you.
The Formal Entertainer
If you like playing host and appreciate a more formal setting, then this is the layout for you.
Symmetry is key here so a general rule is to double everything. The easiest place to start is with your biggest piece of furniture, usually your sofa.
Try placing two sofas across from one another and then build out from there with smaller accessories and accents like lamps, side tables, etc.
If you have more space to play with, you can certainly mix and match your seating. Just remember to keep everything balanced and cohesive.
The Casual Conversationalist
If your hosting style is more laid-back, then this is the layout you'll want to apply to your space.
Place seating in a triangular arrangement around a focal point like a coffee table. This arrangement creates a cozy, intimate area between people. Conversations are easy because everyone is facing each other.
It's also easy to move between different seating groups. You can have a sofa on one side, a pair of armchairs on another, and maybe a couple of ottomans mixed in. All the seating is connected, and yet you are still able to delineate different conversational areas.
Depending on your space, another option would be a U-shape seating layout. This semi-closed arrangement also helps create a relaxed, informal feel among guests.
To keep the design feeling casual, opt for more curves in your furniture and avoid sharp edges. This also helps with flow, encouraging movement and dialogue throughout.
The Tech-Savvy Media Lover
If entertaining yourself is priority number one, then you want a living room that's built for comfort, binge-watching your favorite shows, and cuddling up with the fam on game night.
The focal point in this living room is most likely your television. For the tech-loving family, you might have game consoles, sound systems, and a larger-than-life flat screen. These deserve to be housed in a media center that can both showcase and organize all your necessary equipment.
Next, you'll want to invest in some comfy seating. An oversized sectional or plush sofa is going to be on point here. Depending on your room's size, your sectional may end up along your longest wall. If you have a larger space, floating the couch in the center of the room can be an excellent option, too.
Experiment with accent pieces that can easily move around, like a bench that can be pulled up for extra guest seating or compact side tables that can easily be pulled in or out as needed.
The Multitasker
If you require your living room to serve multiple purposes, then this is the best layout for you.
Maybe space is limited and your living room connects with your dining area. Maybe you have kiddos and the space has to pull double duty as a play area. Or maybe you find yourself working from home these days and the living room is now also a home office.
In any of these cases, you'll want to use furniture to partition the room, dividing the space into distinct areas.
Float bigger furniture like your sofa, then try placing your office desk behind it. This allows separation of the work and lounge areas while still sharing the same space.
Use a corner to create a tucked-away play space for the little ones and decorate it with kid-friendly accents pieces so it feels like its own space.
Area rugs are also useful to delineate different zones. They serve as visual markers to set apart areas such as living and dining spaces.
In multitasking layouts, you'll want to carefully accessorize each zone to avoid a haphazard feeling. Be deliberate with your choices to help avoid visual clutter.
Now that you've found the perfect layout for your lifestyle, are you ready to upgrade your living room's furniture?