How to Arrange Furniture in Small Rooms
How to Arrange Furniture in Small Rooms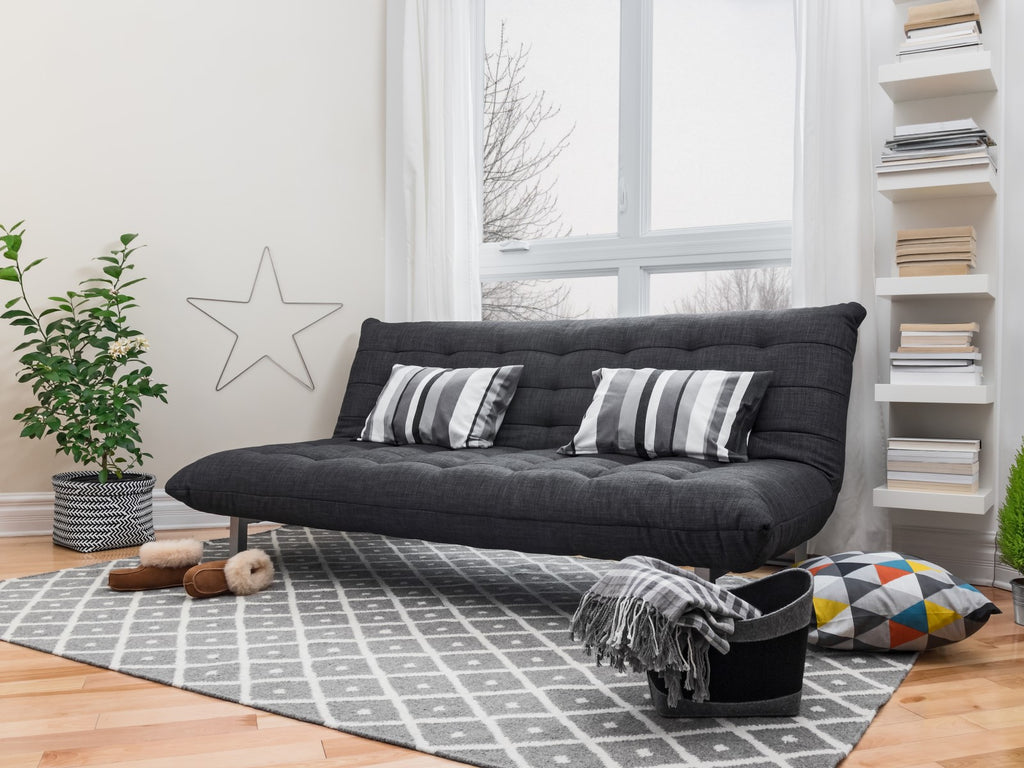 For too long, many have suffered small and awkwardly sized rooms in silence. No longer! A small space can be swiftly transformed into a room that ''works'' through the power of furniture placement and design.
Let us illuminate the dark art of furniture placement. Read on to discover how you can harness the power of décor and give your small space a big boost!
Use Zoning Techniques
One solution to making small or awkward spaces work better for you is to zone. For example, long, thin rooms rarely feel cozy, but with zoning, you can create something much more pleasant. Use a rug to draw together furniture into a cohesive area, giving your room focus and adding comfort.
Embrace Mirrors
Mirror, mirror, on the wall, who's home is fairest of them all? These reflective wonders can go a long way. In small spaces, hang a mirror opposite a window or very close to one to reflect the light coming from outside. To create the illusion of depth, try angling the mirror towards a focal point.
The space-widening effect of mirrors is most often achieved by reflecting light into your room, bouncing light deep into the space, and making it appear larger. Other options for mirror usage include mirrored glass tabletops and cabinet doors, each will make the space feel larger and less cluttered.
Create a Conversation Zone 
This one works especially well when your small space features a fireplace opposite a door. Line up two identical sofas facing each other in the center of the room and perpendicular to the fireplace.
This will ensure that the flow remains unbroken and your room looks symmetrical. Since we're dealing with a small space, choose narrow sofas and other furniture to ensure there's enough space to walk around, then round things off with an extra narrow coffee table.
Use Smart Lighting
Out with the boring, run-of-the-mill lighting and in with smart lighting! That means investing in lighting choices that don't take up floor space, like those that hang from walls or the ceiling. You could also invest in some swing arm sconces to bring an extra dimension to the walls and free up floor space.
Build In Extra Shelving
Turn awkward nooks into awesome books by creating shelving solutions built right into the wall. Building in extra shelves for decorating and/or storage can be a great idea and give you a space to personalize. Or you could even turn the alcove into a seating option.
Choose a Large Rug
A great trick for making a small room feel larger is to use a large rug - even in a bold pattern! It makes a room feel bigger because, unlike smaller rugs, they don't visually break up the floor. They're also handy for giving you a staple piece to design the rest of the room around.
Float Your Furniture
If you're struggling to make a room work, you might want to "float" your furniture, by pulling everything out from the wall and creating an island in the middle, anchored by a rug. Doing this can have some great effects. It can help you better direct traffic flow, divide a room, create intimacy, and engage with a focal point.
Play With Proportions
One clever trick for making small spaces appear larger is to use low and small furniture. For example, a lower sofa or settee creates the visual effect of higher ceilings. You can also use a tiny side table next to a daybed to add to the effect, and add pillows to make it more loungey.
Suffer small spaces no longer! With these fantastic tips, you can get the absolute best out of your pocket-sized spaces.