Here's Why Electric Fireplaces Are Just Better
Here's Why Electric Fireplaces Are Just Better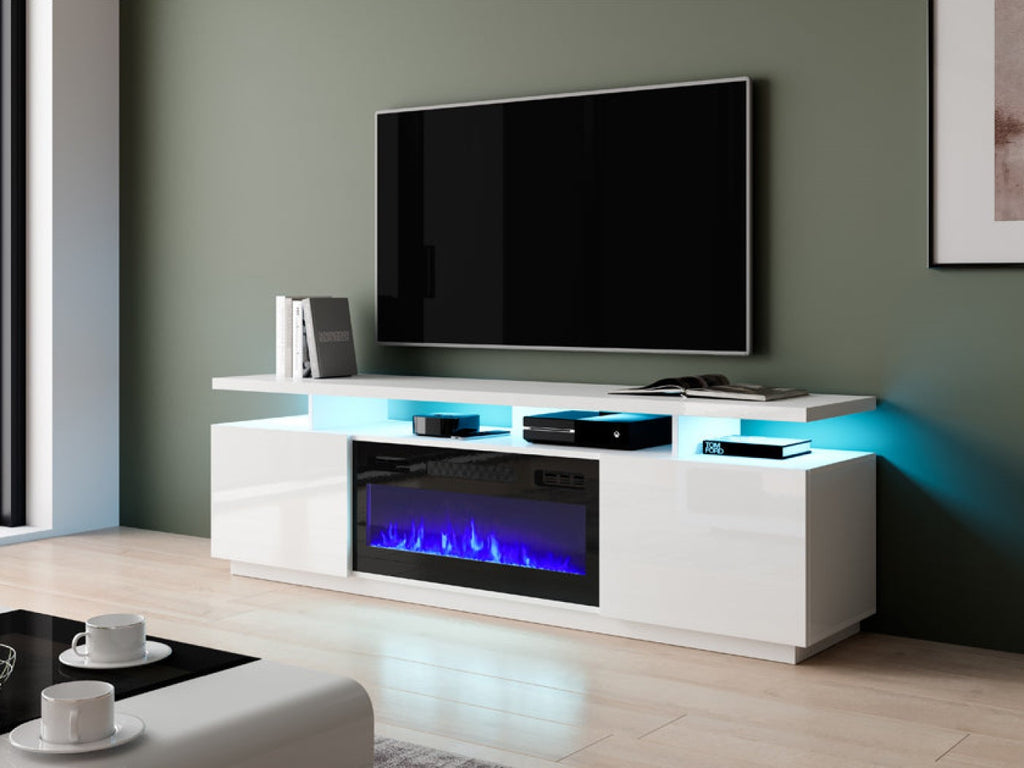 How should you heat your home? When it comes to social spaces like living and dining rooms, you want something that'll make an impression. Something more eye-catching than a discreet radiator.
That's where fireplaces come in. Instead of performing a purely functional role, fireplaces create impressive focal points, exerting warmth and coziness over the space.
Fireplaces come in all shapes and sizes, but they broadly fit into three categories: electric, wood burning, and gas fireplaces. We think an electric fireplace is always the best choice, and here's why…
They're Easier On The Wallet
Setting up a wood burning or gas fireplace requires a lot of expense. Major wall construction and masonry work do not come cheap, yet they'll be needed if you want to fit this sort of fireplace. Electric fireplaces are more affordable for this reason. 
Easy Installation
If cost is no problem to you, well the challenges don't stop there. Think about the logistics of installing a fireplace. You may need to:
Build a chimney

Make a fireplace pit and hearth

Ensure gas lines are appropriate

Obtain building permits

Put up with disruptive and messy construction in your home
Compare that with the ease of electric. Many simply plug into your outlet! Some other electric fireplaces may require 120V or 240V hard wiring.

The fact it's so much easier to fit an electric fireplace means that they can go in far more types of homes. Traditional fireplaces aren't well suited to apartments, bedrooms, or condos but electrics can be installed in those areas with ease.
Electric Fireplaces Are Smaller
While wood or gas burning fires need to take up significant space apart from the wall, electric fireplaces only protrude 6" to 8" from the wall. Or even less when they're recessed into the wall!

This small size means you have even more options for placing your fireplace, as gas and wood-burning are tied to the restricted areas where chimneys or gas lines can be laid.
Safety First!
Sure, the roar of open flames may look pretty sweet. But having fire in your home comes with risk. Wood burning fires carry with them the risk of ash and smoke inhalation, carbon monoxide poisoning and chimney fires.

With an electric fireplace, you'll have nothing to worry about, with no chance of harmful gases or fires burning anywhere in your home. The front glass of electric fireplaces are often designed to stay cool so that it poses no risk to curious children or pets.
Customize To Your Tastes
Electric fireplaces always offer options for customization. Our fireplaces come in a range of different colors and shapes, with differing finishes. One of our specialities is providing electric fireplace TV units, like the York 02 Electric Fireplace 79" TV Stand.

Alternatively, a recessed heater like the 31.5" Electric Fireplace Wall Recessed Heater will help you add a sophisticated and minimal look to your home.
Can Enhance Your Décor
Thanks to all that customization, it's easy for an electric fireplace to complement your home's existing décor. With limitless design possibilities, an electric fireplace can make a great focal point, inviting people in and making them feel comfortable. For a real impact, make your fireplace into a feature wall. Create it by wall mounting your fireplace into drywall or stylish panels.
Better For The Environment 
Although electric fireplaces will still be fueled from electricity that's likely generated via fossil fuels, over time this will change. Gas, however, will always require gas: a fossil fuel. Wood-burning stoves may be carbon-neutral, but they release something much worse for our immediate health: harmful particulate matter. Burning wood releases particles thinner than a strand of hair which can get into our bodies and severely harm our health. Electric fireplaces do no such thing.
Browse Our Fireplaces
If you're looking for a fine selection of contemporary models of electric fireplace designs, look no further. Click here to browse our pieces.