8 Tips for a Mighty Fine Masculine Interior
8 Tips for a Mighty Fine Masculine Interior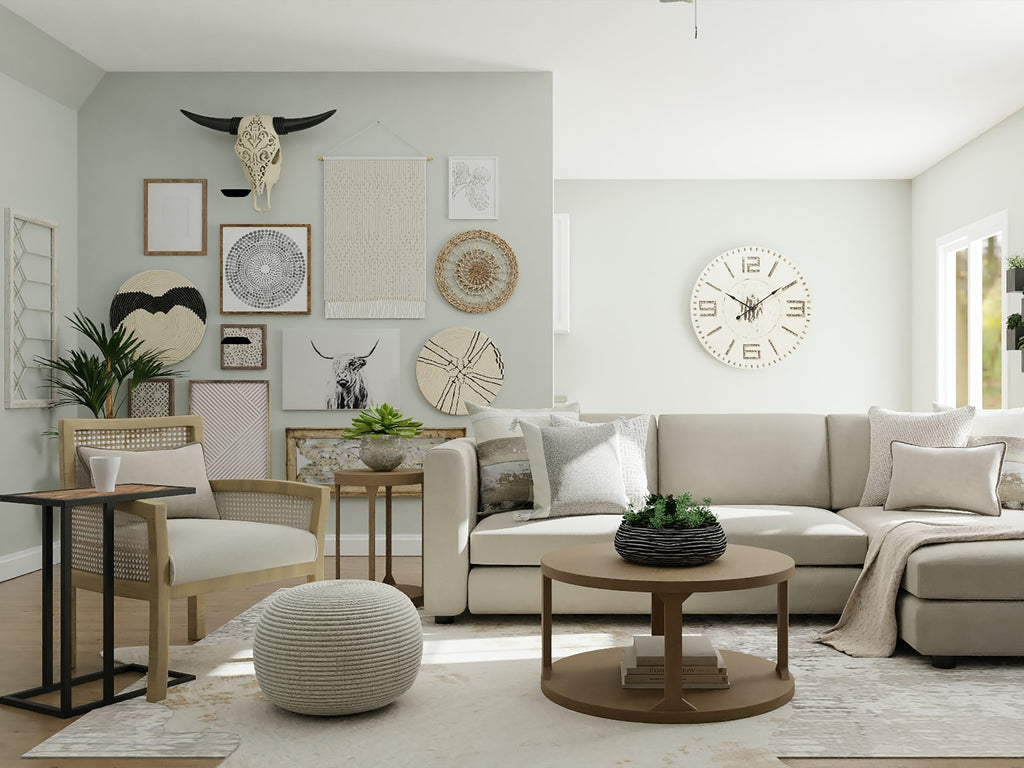 Man caves, lads pads, whatever you call them... they're a risky business. Mostly what was intended to come off as "cool, casual, manly, and competent", ends up as "Mom can't tell ME what to do anymore!"
Sadly, the thought of male-designed interiors tends to bring up images of teenage rooms and college dorms. We're talking uneven posters, cockpit gaming setups, and mass floordrobe.
That said though, it's perfectly possible to create a man pad that is just as well suited to hosting the parents as the bros. All it takes is a little design know-how.
Read on for 8 tips to find your way to a mighty fine masculine interior.
Tip #1 Get Vintage
Behold this simple yet effective tip. Any furniture that looks antique or vintage (and no it doesn't have to come with an antique price tag) almost always looks stylized and intentional. It's no wonder vintage is so popular these days.
Check out local thrift and vintage stores and hunt for old bookcases, desks, wardrobes, tables, chairs, and the like. These old items are usually very well built, having stood the test of time, and imbibe an instant sense of familiarity and ''old world'' energy.
Tip #2 Make It Yours
Although we may have said gaudy beer signs and posters can break a room, if used correctly, incorporating objects that reflect your interests can add tons of character. Whatever it is you're into, show it off! But use your common sense. That means avoiding anything too over the top or potentially embarrassing...we're looking at you, topless calendar!
Tip #3 Prioritize Comfort
Try to keep in mind that you want to make every space in your home appear comfy and inviting. Unless you're going for an ultra-modern look, you should focus on introducing items that make you feel warm and comfortable. After all, it's you that's going to be spending your life in the space...may as well make sure it feels good to be there!
Tip #4 The World at Your Fingertips
Like maps? Course you do! Who doesn't? Embellish your walls by finding maps, flags, charts, and anything that would look at home on the set of a spy movie or war film to cover your walls with intrigue and fill empty space. You could even use maps from movies or games you're interested in, giving you a way to geek out on the sly. 
Tip #5 Get Heavy
In the masculine decorating playbook, light and dainty are out, heavy and weighty is in. Generally speaking, the bulkier a piece of furniture is, the more macho its effect. It's in the same way that there's something quite intimidating about being addressed from the other side of a gargantuan desk. So strive to find those big, bold pieces for your home.
Tip #6 Embrace The Elements
The world of patterns is a bewildering one with many potential pitfalls, but there's one way to win every time—stick to things that look "real". Anything that has a shiny metal glint, looks like wood, stone, or slate, will give off a manly vibe that's hard to fail with. But make sure you mix it up a bit so it doesn't look like you're inhabiting a literal cabin/cave/nuclear bunker.
Tip #7 Junglefy Your Home
Embrace your wild man by cultivating your own indoor garden. This is a great way to add natural energy and soothing green and colorful accents to your home. If you're new to the gardening game, go for hard-to-kill choices like cacti or succulents to make the room's atmosphere healthier and more lively.
Tip #8 Snap Up Your Walls
Understanding which art pieces to choose and how to contrast them with your room can be tricky. But what's not tricky is using black and white photography, which will suit almost anywhere and give you plenty of options to choose from. Any cool photos that speak to you could work, but try to get good quality prints with a nice frame for the best effect.
That's it! With these foolproof tips, you're one step closer to achieving a living space with some seriously on-trend masculine energy. Go forth, and create the man pad of your dreams.