6 Creative Uses For Floating Shelves
6 Creative Uses For Floating Shelves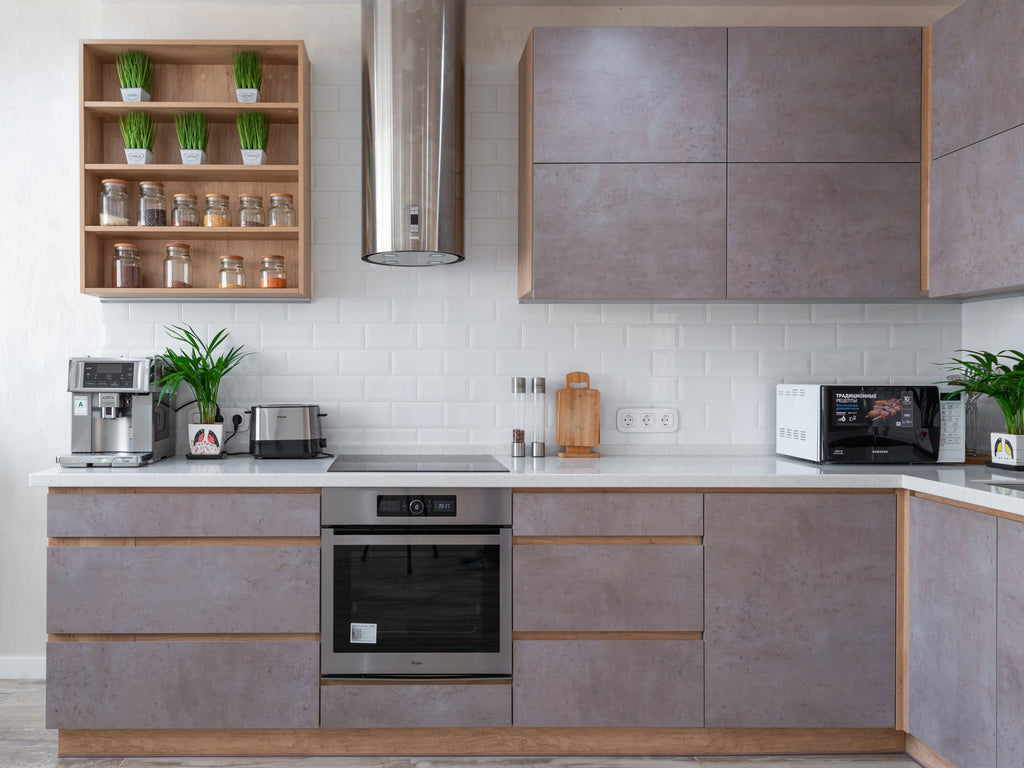 If you're looking to capitalize on the vertical space in your home, then consider decorating with some floating shelves. With the versatility and style they offer, you can easily use them in any room of the house. And we mean any.
Read on to check out our list of 6 creative uses for floating shelves.
1. Hallway Dead Space
No matter where you live, it's highly likely that you have a hallway. And at the end of that hallway may or may not be what you'd consider "dead space."
Try throwing some floating shelves up there. Add some visual interest and liven it up with attractive decor.
It's not usually considered a focal point, but the end of your hallway is probably something you look at quite often. Wouldn't it look so much better if you dressed it up a bit?
2. Modernize Your Kid's Room
Who says your kid's room can't have both great design and functionality? Adding floating shelves to your little one's room allows you to display some fun decor while adding a modern element.
The great thing about shelves is that they can adapt to the space around them—which means you can also rearrange them down the road to suit changing needs!
Shelving can be placed high up for out of reach viewing or down low so your child can easily access items.
3. Laundry Room Refresh
Say no to the boring wire shelving and yes to the sleek modern look of a floating shelf. Just because it needs to be useful doesn't mean it needs to lack style.
The laundry room is often an overlooked space in terms of design, but by adding a couple of fancy shelves, you can easily upgrade the entire space.
Use shelving for additional storage or, if you don't need any extra, display some houseplants or artwork. No matter what you do, floating shelves will definitely help elevate the room.
4. Statement Shelving
Some of us may be guilty of simply thinking about our shelves in terms of what they can hold for us. Knick-knacks. Books. Art.
But what if the shelf wasn't merely there to hold something more visually interesting? What if the shelves themselves were the focal point?
The trick here is to display your shelves prominently along a wall and to decorate them purposefully. With the right objects and arrangement, your shelves can actually take the place of a large piece of art.
5. Add a Pop of Color
Sometimes all you need is a splash of color to transform a space. Maybe it comes from the items on your shelf, or perhaps it's the shelf itself.
Ambient LED lights can also add a fantastic touch, providing a soft glow in an array of different hues.
However you choose to incorporate color, make sure to take into consideration the overall look in the room. You want it to make sure your shelf pops, not clashes.
6. Utilize an Awkward Space
Sometimes the architecture of a room can create awkward nooks or unusable space. High ceilings and room corners are often underutilized spaces in homes. Why? Because they're hard to access.
Still, they can have incredible visual impact if decorated appropriately. So if you have unused or awkward vertical space, don't neglect it. Make it a feature!
Floating shelves easily conform to corners or high ceilings in a way that traditional bookshelves and furniture cannot.
We hope this list inspired you to consider some creative ways to use your shelves. And if you don't have any but are curious to try some of these techniques in your home, then visit our site today to shop our selection of fine modern shelves.