4 Reasons Why Furniture Makes Or Breaks Your Decor
4 Reasons Why Furniture Makes Or Breaks Your Decor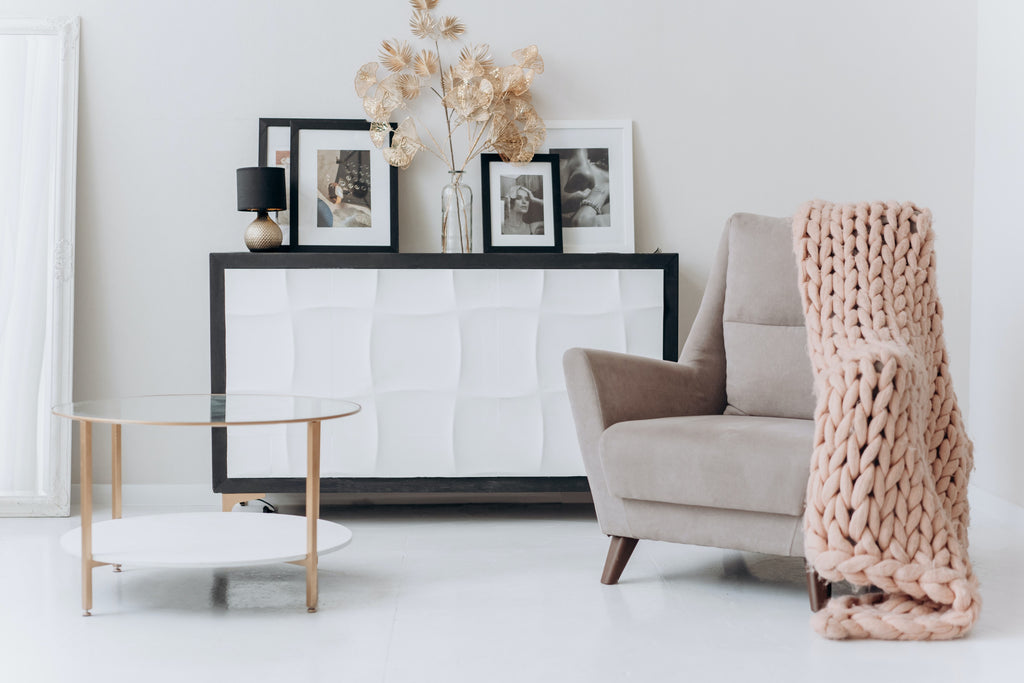 Whether you're an interior design maestro, an enthusiastic amateur, or just an avid player of The Sims, chances are you'll be aware of the massive impact furniture has on interiors. A ratty old sofa can make a fresh, modern living room look tired and uninspired.
Equally, a brand new entertainment center can give even the most worn spaces a breath of chic cool. Furniture is no doubt powerful, but why?
In this article, we'll explain 4 reasons why furniture has the power to make or break your decor. Use it wisely. 
Reason #1: Furniture defines function
What furniture makes a bedroom? Or a kitchen? Easy questions right? We can answer these questions so easily because we use furniture as contextual clues. We know the function of a room based on its furniture.
When choosing the pieces for your next design project, think carefully about how you want to use that room. For example, if you envision doing lots of entertaining, make sure you pick out lots of seating to accommodate your guests. If you imagine the space as a place for productivity, allow for work desks.
Remember that furniture often becomes the focal point of a room. It's smart to choose one element that defines the room's purpose as the focal point. Then, arrange the other items in a way that draws all eyes to the same spot.
Reason #2: Furniture directs flow of movement
Furniture also builds traffic flow through a space. If you've ever had to squeeze through a tight gap in a poorly designed room you'll know how important it is to leave enough physical and visual space.
Here are few tips for creating movement flows:
Don't go over the top with pathways. Two in a room is more than enough.
When directing movement, go around seating groups, not through them.
Ensure enough space that someone can stand between tables and seating.
Furniture shouldn't be right up against walls. Keep them 3 in. away from walls instead.
Arrange seating in clusters to facilitate conversation.
Large rooms should be broken into multiple groups.
Experiment by trying different setups and taking test runs through the room.
If you'd like to try out different arrangements without the hassle of having to move furniture around, apps can help. Click here for apps and software that let you try different setups out for free.
Reason #3: Furniture balances visual weight
Don't be put off by the term "visual weight." Though it sounds like interior design jargon, it's simple. It's about balance. Think how you'd feel if all your furniture was shoved to one side of the room while the rest of the room was left bare. Horrible, right?
The way to command visual weight effectively is to create spaces where furniture is evenly spaced. So if you've got lots of heavy furniture, stagger them throughout the room so one side doesn't feel like it outweighs the other.
Your best tool for achieving a balanced look? Your eyes! Change things, step back, how does it make you feel? Leave the room, come back. Is it right? Keep changing things until you're satisfied.
Reason #4: Furniture is a chance to show your style
The furniture you choose will be an expression of your individual style. You might be someone who hates the idea of minimalist Scandinavian decor. Maybe you favor busy, cozy styles with lots of tidbits and detail.
There are all sorts of ways that furniture can reflect who we are. People can tell a lot about us by how much seating we provide for our guests, how we prioritize comfort over style, and what brands we like. So trust us, it really is important!
Furniture is everything when it comes to design. So, how will you choose which pieces to define your home? We hope our run-through on this topic helps you to define your style.