{"id":1968767828010,"title":"Ada Floating TV Stand","handle":"ada-floating-tv-stand","description":"\u003cul\u003e\n\u003cli\u003eAda Wall Mounted Floating 39\"-78\" TV Stand - Modern TV Stand \/ TV Console \/ TV Cabinet \/ Central Entertainment Center\u003c\/li\u003e\n\u003cli\u003e1x fits up to 45 inch TVs. 2x fits up to 90 inch TVs.\u003c\/li\u003e\n\u003cli\u003e\u003cspan\u003eHigh gloss fronts with high gloss body\u003c\/span\u003e\u003c\/li\u003e\n\u003cli\u003eWall mounting kit included\u003c\/li\u003e\n\u003cli\u003e16 color LED light system included with color control and on\/off remote\u003c\/li\u003e\n\u003cli\u003eManufactured in and imported from the European Union\u003c\/li\u003e\n\u003cli\u003e\u003cspan\u003eModern and unique contemporary design\u003c\/span\u003e\u003c\/li\u003e\n\u003cli\u003e\u003cspan\u003ePerfect for those in need of living room storage space\u003c\/span\u003e\u003c\/li\u003e\n\u003cli\u003e\u003cspan\u003eFlat packed and ready to ship\u003c\/span\u003e\u003c\/li\u003e\n\u003cli\u003e\u003cspan\u003eEasy wall installation with included bracket, pins, and eccentric type connections\u003c\/span\u003e\u003c\/li\u003e\n\u003cli\u003e\u003cspan\u003eDimensions 1x: 15 inches height x 39 inches width x 14 inches depth. Dimensions 2x: 15 inches height x 78 inches width x 14 inches depth.\u003c\/span\u003e\u003c\/li\u003e\n\u003c\/ul\u003e\n\u003cdetails\u003e \u003csummary\u003eInformation for California Residents\u003c\/summary\u003e\n\u003cp\u003eCalifornia Proposition 65 Warning: This product can expose you to chemicals including Diisodecyl phthalate (DIDP) and Diisononyl phthalate (DINP), which are known to the State of California to cause cancer and\/or birth defects or other reproductive harm. For more information go to www.P65Warnings.ca.gov.\u003c\/p\u003e\n\u003c\/details\u003e","published_at":"2019-06-01T14:08:12-04:00","created_at":"2019-06-01T14:08:12-04:00","vendor":"Meble Furniture","type":"Entertainment Centers \u0026 TV Stands","tags":["dimensions-15\" H x 39\"\/78\" W x 14\" D","sp","spo-default","spo-enabled","TV Stands for TVs up to 60 inches","TV Stands for TVs up to 65 inches","TV Stands for TVs up to 70 inches","TV Stands for TVs up to 75 inches","TV Stands for TVs up to 80 inches","TV Stands for TVs up to 85 inches","TV Stands for TVs up to 90 inches","Wall Mounted Floating TV Stands"],"price":14900,"price_min":14900,"price_max":28900,"available":true,"price_varies":true,"compare_at_price":null,"compare_at_price_min":0,"compare_at_price_max":0,"compare_at_price_varies":false,"variants":[{"id":14950488342570,"title":"Black \/ 39\"","option1":"Black","option2":"39\"","option3":null,"sku":"ADABLACK","requires_shipping":true,"taxable":true,"featured_image":{"id":34164822343842,"product_id":1968767828010,"position":6,"created_at":"2022-10-10T16:37:22-04:00","updated_at":"2022-11-26T21:17:59-05:00","alt":"Ada Wall Mounted Floating 39\"-78\" TV Stand - Meble Furniture","width":1000,"height":1000,"src":"https:\/\/cdn.shopify.com\/s\/files\/1\/2781\/6416\/products\/meble-furniture-entertainment-centers-tv-stands-ada-wall-mounted-floating-39-78-tv-stand-18753383497890.png?v=1669515479","variant_ids":[14950488342570]},"available":true,"name":"Ada Floating TV Stand - Black \/ 39\"","public_title":"Black \/ 39\"","options":["Black","39\""],"price":14900,"weight":0,"compare_at_price":null,"inventory_management":"shopify","barcode":"00840227600139","featured_media":{"alt":"Ada Wall Mounted Floating 39\"-78\" TV Stand - Meble Furniture","id":26825289629858,"position":6,"preview_image":{"aspect_ratio":1.0,"height":1000,"width":1000,"src":"https:\/\/cdn.shopify.com\/s\/files\/1\/2781\/6416\/products\/meble-furniture-entertainment-centers-tv-stands-ada-wall-mounted-floating-39-78-tv-stand-18753383497890.png?v=1669515479"}},"requires_selling_plan":false,"selling_plan_allocations":[]},{"id":14950488473642,"title":"Black \/ 78\"","option1":"Black","option2":"78\"","option3":null,"sku":"ADA2XBLACK","requires_shipping":true,"taxable":true,"featured_image":{"id":34164825718946,"product_id":1968767828010,"position":11,"created_at":"2022-10-10T16:37:43-04:00","updated_at":"2022-11-26T21:17:59-05:00","alt":"Ada Wall Mounted Floating 39\"-78\" TV Stand - Meble Furniture","width":1000,"height":1000,"src":"https:\/\/cdn.shopify.com\/s\/files\/1\/2781\/6416\/products\/meble-furniture-entertainment-centers-tv-stands-ada-wall-mounted-floating-39-78-tv-stand-18753384972450.png?v=1669515479","variant_ids":[14950488473642]},"available":true,"name":"Ada Floating TV Stand - Black \/ 78\"","public_title":"Black \/ 78\"","options":["Black","78\""],"price":28900,"weight":0,"compare_at_price":null,"inventory_management":"shopify","barcode":"00840227600146","featured_media":{"alt":"Ada Wall Mounted Floating 39\"-78\" TV Stand - Meble Furniture","id":26825293037730,"position":11,"preview_image":{"aspect_ratio":1.0,"height":1000,"width":1000,"src":"https:\/\/cdn.shopify.com\/s\/files\/1\/2781\/6416\/products\/meble-furniture-entertainment-centers-tv-stands-ada-wall-mounted-floating-39-78-tv-stand-18753384972450.png?v=1669515479"}},"requires_selling_plan":false,"selling_plan_allocations":[]},{"id":14950488375338,"title":"White \/ 39\"","option1":"White","option2":"39\"","option3":null,"sku":"ADAWHITE","requires_shipping":true,"taxable":true,"featured_image":{"id":34164819951778,"product_id":1968767828010,"position":1,"created_at":"2022-10-10T16:36:56-04:00","updated_at":"2022-10-11T18:58:33-04:00","alt":"Ada Wall Mounted Floating 39\"-78\" TV Stand - Meble Furniture","width":1000,"height":1000,"src":"https:\/\/cdn.shopify.com\/s\/files\/1\/2781\/6416\/products\/meble-furniture-entertainment-centers-tv-stands-ada-wall-mounted-floating-39-78-tv-stand-18753384448162.png?v=1665529113","variant_ids":[14950488375338]},"available":true,"name":"Ada Floating TV Stand - White \/ 39\"","public_title":"White \/ 39\"","options":["White","39\""],"price":14900,"weight":0,"compare_at_price":null,"inventory_management":"shopify","barcode":"00840227600177","featured_media":{"alt":"Ada Wall Mounted Floating 39\"-78\" TV Stand - Meble Furniture","id":26825287237794,"position":1,"preview_image":{"aspect_ratio":1.0,"height":1000,"width":1000,"src":"https:\/\/cdn.shopify.com\/s\/files\/1\/2781\/6416\/products\/meble-furniture-entertainment-centers-tv-stands-ada-wall-mounted-floating-39-78-tv-stand-18753384448162.png?v=1665529113"}},"requires_selling_plan":false,"selling_plan_allocations":[]},{"id":14950488145962,"title":"White \/ 78\"","option1":"White","option2":"78\"","option3":null,"sku":"ADA2XWHITE","requires_shipping":true,"taxable":true,"featured_image":{"id":34164830634146,"product_id":1968767828010,"position":16,"created_at":"2022-10-10T16:38:26-04:00","updated_at":"2022-11-26T21:17:59-05:00","alt":"Ada Wall Mounted Floating 39\"-78\" TV Stand - Meble Furniture","width":1000,"height":1000,"src":"https:\/\/cdn.shopify.com\/s\/files\/1\/2781\/6416\/products\/meble-furniture-entertainment-centers-tv-stands-ada-wall-mounted-floating-39-78-tv-stand-18753383366818.png?v=1669515479","variant_ids":[14950488145962]},"available":true,"name":"Ada Floating TV Stand - White \/ 78\"","public_title":"White \/ 78\"","options":["White","78\""],"price":28900,"weight":0,"compare_at_price":null,"inventory_management":"shopify","barcode":"00840227600184","featured_media":{"alt":"Ada Wall Mounted Floating 39\"-78\" TV Stand - Meble Furniture","id":26825298051234,"position":16,"preview_image":{"aspect_ratio":1.0,"height":1000,"width":1000,"src":"https:\/\/cdn.shopify.com\/s\/files\/1\/2781\/6416\/products\/meble-furniture-entertainment-centers-tv-stands-ada-wall-mounted-floating-39-78-tv-stand-18753383366818.png?v=1669515479"}},"requires_selling_plan":false,"selling_plan_allocations":[]}],"images":["\/\/cdn.shopify.com\/s\/files\/1\/2781\/6416\/products\/meble-furniture-entertainment-centers-tv-stands-ada-wall-mounted-floating-39-78-tv-stand-18753384448162.png?v=1665529113","\/\/cdn.shopify.com\/s\/files\/1\/2781\/6416\/products\/meble-furniture-entertainment-centers-tv-stands-ada-wall-mounted-floating-39-78-tv-stand-18753385070754.png?v=1665529113","\/\/cdn.shopify.com\/s\/files\/1\/2781\/6416\/products\/meble-furniture-entertainment-centers-tv-stands-ada-wall-mounted-floating-39-78-tv-stand-18753384317090.png?v=1665529113","\/\/cdn.shopify.com\/s\/files\/1\/2781\/6416\/products\/white4_aed0c983-6ba4-40bc-bd52-015ca6efe0c2.png?v=1669515479","\/\/cdn.shopify.com\/s\/files\/1\/2781\/6416\/products\/meble-furniture-entertainment-centers-tv-stands-ada-wall-mounted-floating-39-78-tv-stand-20421961187490.png?v=1669515479","\/\/cdn.shopify.com\/s\/files\/1\/2781\/6416\/products\/meble-furniture-entertainment-centers-tv-stands-ada-wall-mounted-floating-39-78-tv-stand-18753383497890.png?v=1669515479","\/\/cdn.shopify.com\/s\/files\/1\/2781\/6416\/products\/meble-furniture-entertainment-centers-tv-stands-ada-wall-mounted-floating-39-78-tv-stand-18753384153250.png?v=1669515479","\/\/cdn.shopify.com\/s\/files\/1\/2781\/6416\/products\/meble-furniture-entertainment-centers-tv-stands-ada-wall-mounted-floating-39-78-tv-stand-18753385037986.png?v=1669515479","\/\/cdn.shopify.com\/s\/files\/1\/2781\/6416\/products\/black4_3779dcad-c601-4ef4-a25c-c1093ecea6cb.png?v=1669515479","\/\/cdn.shopify.com\/s\/files\/1\/2781\/6416\/products\/meble-furniture-entertainment-centers-tv-stands-ada-wall-mounted-floating-39-78-tv-stand-20421961580706.png?v=1669515479","\/\/cdn.shopify.com\/s\/files\/1\/2781\/6416\/products\/meble-furniture-entertainment-centers-tv-stands-ada-wall-mounted-floating-39-78-tv-stand-18753384972450.png?v=1669515479","\/\/cdn.shopify.com\/s\/files\/1\/2781\/6416\/products\/meble-furniture-entertainment-centers-tv-stands-ada-wall-mounted-floating-39-78-tv-stand-18753384186018.png?v=1669515479","\/\/cdn.shopify.com\/s\/files\/1\/2781\/6416\/products\/meble-furniture-entertainment-centers-tv-stands-ada-wall-mounted-floating-39-78-tv-stand-18753383661730.png?v=1669515479","\/\/cdn.shopify.com\/s\/files\/1\/2781\/6416\/products\/black4_2f7c7da8-6808-4485-9828-bf98c657cbfa.png?v=1669515479","\/\/cdn.shopify.com\/s\/files\/1\/2781\/6416\/products\/meble-furniture-entertainment-centers-tv-stands-ada-wall-mounted-floating-39-78-tv-stand-20421961089186.png?v=1669515479","\/\/cdn.shopify.com\/s\/files\/1\/2781\/6416\/products\/meble-furniture-entertainment-centers-tv-stands-ada-wall-mounted-floating-39-78-tv-stand-18753383366818.png?v=1669515479","\/\/cdn.shopify.com\/s\/files\/1\/2781\/6416\/products\/meble-furniture-entertainment-centers-tv-stands-ada-wall-mounted-floating-39-78-tv-stand-18753383694498.png?v=1669515479","\/\/cdn.shopify.com\/s\/files\/1\/2781\/6416\/products\/meble-furniture-entertainment-centers-tv-stands-ada-wall-mounted-floating-39-78-tv-stand-18753383792802.png?v=1669515479","\/\/cdn.shopify.com\/s\/files\/1\/2781\/6416\/products\/white4_b2432554-9551-4ab8-b214-a6bfa6cf13be.png?v=1669515479","\/\/cdn.shopify.com\/s\/files\/1\/2781\/6416\/products\/meble-furniture-entertainment-centers-tv-stands-ada-wall-mounted-floating-39-78-tv-stand-20421961515170.png?v=1669515479"],"featured_image":"\/\/cdn.shopify.com\/s\/files\/1\/2781\/6416\/products\/meble-furniture-entertainment-centers-tv-stands-ada-wall-mounted-floating-39-78-tv-stand-18753384448162.png?v=1665529113","options":["Color","Size"],"media":[{"alt":"Ada Wall Mounted Floating 39\"-78\" TV Stand - Meble Furniture","id":26825287237794,"position":1,"preview_image":{"aspect_ratio":1.0,"height":1000,"width":1000,"src":"https:\/\/cdn.shopify.com\/s\/files\/1\/2781\/6416\/products\/meble-furniture-entertainment-centers-tv-stands-ada-wall-mounted-floating-39-78-tv-stand-18753384448162.png?v=1665529113"},"aspect_ratio":1.0,"height":1000,"media_type":"image","src":"https:\/\/cdn.shopify.com\/s\/files\/1\/2781\/6416\/products\/meble-furniture-entertainment-centers-tv-stands-ada-wall-mounted-floating-39-78-tv-stand-18753384448162.png?v=1665529113","width":1000},{"alt":"Ada Wall Mounted Floating 39\"-78\" TV Stand - Meble Furniture","id":26825284747426,"position":2,"preview_image":{"aspect_ratio":1.0,"height":1000,"width":1000,"src":"https:\/\/cdn.shopify.com\/s\/files\/1\/2781\/6416\/products\/meble-furniture-entertainment-centers-tv-stands-ada-wall-mounted-floating-39-78-tv-stand-18753385070754.png?v=1665529113"},"aspect_ratio":1.0,"height":1000,"media_type":"image","src":"https:\/\/cdn.shopify.com\/s\/files\/1\/2781\/6416\/products\/meble-furniture-entertainment-centers-tv-stands-ada-wall-mounted-floating-39-78-tv-stand-18753385070754.png?v=1665529113","width":1000},{"alt":"Ada Wall Mounted Floating 39\"-78\" TV Stand - Meble Furniture","id":26825287106722,"position":3,"preview_image":{"aspect_ratio":1.0,"height":1000,"width":1000,"src":"https:\/\/cdn.shopify.com\/s\/files\/1\/2781\/6416\/products\/meble-furniture-entertainment-centers-tv-stands-ada-wall-mounted-floating-39-78-tv-stand-18753384317090.png?v=1665529113"},"aspect_ratio":1.0,"height":1000,"media_type":"image","src":"https:\/\/cdn.shopify.com\/s\/files\/1\/2781\/6416\/products\/meble-furniture-entertainment-centers-tv-stands-ada-wall-mounted-floating-39-78-tv-stand-18753384317090.png?v=1665529113","width":1000},{"alt":"Ada Floating TV Stand - Meble Furniture","id":27125242036386,"position":4,"preview_image":{"aspect_ratio":1.0,"height":1000,"width":1000,"src":"https:\/\/cdn.shopify.com\/s\/files\/1\/2781\/6416\/products\/white4_aed0c983-6ba4-40bc-bd52-015ca6efe0c2.png?v=1669515479"},"aspect_ratio":1.0,"height":1000,"media_type":"image","src":"https:\/\/cdn.shopify.com\/s\/files\/1\/2781\/6416\/products\/white4_aed0c983-6ba4-40bc-bd52-015ca6efe0c2.png?v=1669515479","width":1000},{"alt":"Ada Wall Mounted Floating 39\"-78\" TV Stand - Meble Furniture","id":26825287499938,"position":5,"preview_image":{"aspect_ratio":1.0,"height":1000,"width":1000,"src":"https:\/\/cdn.shopify.com\/s\/files\/1\/2781\/6416\/products\/meble-furniture-entertainment-centers-tv-stands-ada-wall-mounted-floating-39-78-tv-stand-20421961187490.png?v=1669515479"},"aspect_ratio":1.0,"height":1000,"media_type":"image","src":"https:\/\/cdn.shopify.com\/s\/files\/1\/2781\/6416\/products\/meble-furniture-entertainment-centers-tv-stands-ada-wall-mounted-floating-39-78-tv-stand-20421961187490.png?v=1669515479","width":1000},{"alt":"Ada Wall Mounted Floating 39\"-78\" TV Stand - Meble Furniture","id":26825289629858,"position":6,"preview_image":{"aspect_ratio":1.0,"height":1000,"width":1000,"src":"https:\/\/cdn.shopify.com\/s\/files\/1\/2781\/6416\/products\/meble-furniture-entertainment-centers-tv-stands-ada-wall-mounted-floating-39-78-tv-stand-18753383497890.png?v=1669515479"},"aspect_ratio":1.0,"height":1000,"media_type":"image","src":"https:\/\/cdn.shopify.com\/s\/files\/1\/2781\/6416\/products\/meble-furniture-entertainment-centers-tv-stands-ada-wall-mounted-floating-39-78-tv-stand-18753383497890.png?v=1669515479","width":1000},{"alt":"Ada Wall Mounted Floating 39\"-78\" TV Stand - Meble Furniture","id":26825286779042,"position":7,"preview_image":{"aspect_ratio":1.0,"height":1000,"width":1000,"src":"https:\/\/cdn.shopify.com\/s\/files\/1\/2781\/6416\/products\/meble-furniture-entertainment-centers-tv-stands-ada-wall-mounted-floating-39-78-tv-stand-18753384153250.png?v=1669515479"},"aspect_ratio":1.0,"height":1000,"media_type":"image","src":"https:\/\/cdn.shopify.com\/s\/files\/1\/2781\/6416\/products\/meble-furniture-entertainment-centers-tv-stands-ada-wall-mounted-floating-39-78-tv-stand-18753384153250.png?v=1669515479","width":1000},{"alt":"Ada Wall Mounted Floating 39\"-78\" TV Stand - Meble Furniture","id":26825289203874,"position":8,"preview_image":{"aspect_ratio":1.0,"height":1000,"width":1000,"src":"https:\/\/cdn.shopify.com\/s\/files\/1\/2781\/6416\/products\/meble-furniture-entertainment-centers-tv-stands-ada-wall-mounted-floating-39-78-tv-stand-18753385037986.png?v=1669515479"},"aspect_ratio":1.0,"height":1000,"media_type":"image","src":"https:\/\/cdn.shopify.com\/s\/files\/1\/2781\/6416\/products\/meble-furniture-entertainment-centers-tv-stands-ada-wall-mounted-floating-39-78-tv-stand-18753385037986.png?v=1669515479","width":1000},{"alt":"Ada Floating TV Stand - Meble Furniture","id":27125241315490,"position":9,"preview_image":{"aspect_ratio":1.0,"height":1000,"width":1000,"src":"https:\/\/cdn.shopify.com\/s\/files\/1\/2781\/6416\/products\/black4_3779dcad-c601-4ef4-a25c-c1093ecea6cb.png?v=1669515479"},"aspect_ratio":1.0,"height":1000,"media_type":"image","src":"https:\/\/cdn.shopify.com\/s\/files\/1\/2781\/6416\/products\/black4_3779dcad-c601-4ef4-a25c-c1093ecea6cb.png?v=1669515479","width":1000},{"alt":"Ada Wall Mounted Floating 39\"-78\" TV Stand - Meble Furniture","id":26825290154146,"position":10,"preview_image":{"aspect_ratio":1.0,"height":1000,"width":1000,"src":"https:\/\/cdn.shopify.com\/s\/files\/1\/2781\/6416\/products\/meble-furniture-entertainment-centers-tv-stands-ada-wall-mounted-floating-39-78-tv-stand-20421961580706.png?v=1669515479"},"aspect_ratio":1.0,"height":1000,"media_type":"image","src":"https:\/\/cdn.shopify.com\/s\/files\/1\/2781\/6416\/products\/meble-furniture-entertainment-centers-tv-stands-ada-wall-mounted-floating-39-78-tv-stand-20421961580706.png?v=1669515479","width":1000},{"alt":"Ada Wall Mounted Floating 39\"-78\" TV Stand - Meble Furniture","id":26825293037730,"position":11,"preview_image":{"aspect_ratio":1.0,"height":1000,"width":1000,"src":"https:\/\/cdn.shopify.com\/s\/files\/1\/2781\/6416\/products\/meble-furniture-entertainment-centers-tv-stands-ada-wall-mounted-floating-39-78-tv-stand-18753384972450.png?v=1669515479"},"aspect_ratio":1.0,"height":1000,"media_type":"image","src":"https:\/\/cdn.shopify.com\/s\/files\/1\/2781\/6416\/products\/meble-furniture-entertainment-centers-tv-stands-ada-wall-mounted-floating-39-78-tv-stand-18753384972450.png?v=1669515479","width":1000},{"alt":"Ada Wall Mounted Floating 39\"-78\" TV Stand - Meble Furniture","id":26825292152994,"position":12,"preview_image":{"aspect_ratio":1.0,"height":1000,"width":1000,"src":"https:\/\/cdn.shopify.com\/s\/files\/1\/2781\/6416\/products\/meble-furniture-entertainment-centers-tv-stands-ada-wall-mounted-floating-39-78-tv-stand-18753384186018.png?v=1669515479"},"aspect_ratio":1.0,"height":1000,"media_type":"image","src":"https:\/\/cdn.shopify.com\/s\/files\/1\/2781\/6416\/products\/meble-furniture-entertainment-centers-tv-stands-ada-wall-mounted-floating-39-78-tv-stand-18753384186018.png?v=1669515479","width":1000},{"alt":"Ada Wall Mounted Floating 39\"-78\" TV Stand - Meble Furniture","id":26825296871586,"position":13,"preview_image":{"aspect_ratio":1.0,"height":1000,"width":1000,"src":"https:\/\/cdn.shopify.com\/s\/files\/1\/2781\/6416\/products\/meble-furniture-entertainment-centers-tv-stands-ada-wall-mounted-floating-39-78-tv-stand-18753383661730.png?v=1669515479"},"aspect_ratio":1.0,"height":1000,"media_type":"image","src":"https:\/\/cdn.shopify.com\/s\/files\/1\/2781\/6416\/products\/meble-furniture-entertainment-centers-tv-stands-ada-wall-mounted-floating-39-78-tv-stand-18753383661730.png?v=1669515479","width":1000},{"alt":"Ada Floating TV Stand - Meble Furniture","id":27125245149346,"position":14,"preview_image":{"aspect_ratio":1.0,"height":1000,"width":1000,"src":"https:\/\/cdn.shopify.com\/s\/files\/1\/2781\/6416\/products\/black4_2f7c7da8-6808-4485-9828-bf98c657cbfa.png?v=1669515479"},"aspect_ratio":1.0,"height":1000,"media_type":"image","src":"https:\/\/cdn.shopify.com\/s\/files\/1\/2781\/6416\/products\/black4_2f7c7da8-6808-4485-9828-bf98c657cbfa.png?v=1669515479","width":1000},{"alt":"Ada Wall Mounted Floating 39\"-78\" TV Stand - Meble Furniture","id":26825294250146,"position":15,"preview_image":{"aspect_ratio":1.0,"height":1000,"width":1000,"src":"https:\/\/cdn.shopify.com\/s\/files\/1\/2781\/6416\/products\/meble-furniture-entertainment-centers-tv-stands-ada-wall-mounted-floating-39-78-tv-stand-20421961089186.png?v=1669515479"},"aspect_ratio":1.0,"height":1000,"media_type":"image","src":"https:\/\/cdn.shopify.com\/s\/files\/1\/2781\/6416\/products\/meble-furniture-entertainment-centers-tv-stands-ada-wall-mounted-floating-39-78-tv-stand-20421961089186.png?v=1669515479","width":1000},{"alt":"Ada Wall Mounted Floating 39\"-78\" TV Stand - Meble Furniture","id":26825298051234,"position":16,"preview_image":{"aspect_ratio":1.0,"height":1000,"width":1000,"src":"https:\/\/cdn.shopify.com\/s\/files\/1\/2781\/6416\/products\/meble-furniture-entertainment-centers-tv-stands-ada-wall-mounted-floating-39-78-tv-stand-18753383366818.png?v=1669515479"},"aspect_ratio":1.0,"height":1000,"media_type":"image","src":"https:\/\/cdn.shopify.com\/s\/files\/1\/2781\/6416\/products\/meble-furniture-entertainment-centers-tv-stands-ada-wall-mounted-floating-39-78-tv-stand-18753383366818.png?v=1669515479","width":1000},{"alt":"Ada Wall Mounted Floating 39\"-78\" TV Stand - Meble Furniture","id":26825297461410,"position":17,"preview_image":{"aspect_ratio":1.0,"height":1000,"width":1000,"src":"https:\/\/cdn.shopify.com\/s\/files\/1\/2781\/6416\/products\/meble-furniture-entertainment-centers-tv-stands-ada-wall-mounted-floating-39-78-tv-stand-18753383694498.png?v=1669515479"},"aspect_ratio":1.0,"height":1000,"media_type":"image","src":"https:\/\/cdn.shopify.com\/s\/files\/1\/2781\/6416\/products\/meble-furniture-entertainment-centers-tv-stands-ada-wall-mounted-floating-39-78-tv-stand-18753383694498.png?v=1669515479","width":1000},{"alt":"Ada Wall Mounted Floating 39\"-78\" TV Stand - Meble Furniture","id":26825298739362,"position":18,"preview_image":{"aspect_ratio":1.0,"height":1000,"width":1000,"src":"https:\/\/cdn.shopify.com\/s\/files\/1\/2781\/6416\/products\/meble-furniture-entertainment-centers-tv-stands-ada-wall-mounted-floating-39-78-tv-stand-18753383792802.png?v=1669515479"},"aspect_ratio":1.0,"height":1000,"media_type":"image","src":"https:\/\/cdn.shopify.com\/s\/files\/1\/2781\/6416\/products\/meble-furniture-entertainment-centers-tv-stands-ada-wall-mounted-floating-39-78-tv-stand-18753383792802.png?v=1669515479","width":1000},{"alt":"Ada Floating TV Stand - Meble Furniture","id":27125245182114,"position":19,"preview_image":{"aspect_ratio":1.0,"height":1000,"width":1000,"src":"https:\/\/cdn.shopify.com\/s\/files\/1\/2781\/6416\/products\/white4_b2432554-9551-4ab8-b214-a6bfa6cf13be.png?v=1669515479"},"aspect_ratio":1.0,"height":1000,"media_type":"image","src":"https:\/\/cdn.shopify.com\/s\/files\/1\/2781\/6416\/products\/white4_b2432554-9551-4ab8-b214-a6bfa6cf13be.png?v=1669515479","width":1000},{"alt":"Ada Wall Mounted Floating 39\"-78\" TV Stand - Meble Furniture","id":26825299263650,"position":20,"preview_image":{"aspect_ratio":1.0,"height":1000,"width":1000,"src":"https:\/\/cdn.shopify.com\/s\/files\/1\/2781\/6416\/products\/meble-furniture-entertainment-centers-tv-stands-ada-wall-mounted-floating-39-78-tv-stand-20421961515170.png?v=1669515479"},"aspect_ratio":1.0,"height":1000,"media_type":"image","src":"https:\/\/cdn.shopify.com\/s\/files\/1\/2781\/6416\/products\/meble-furniture-entertainment-centers-tv-stands-ada-wall-mounted-floating-39-78-tv-stand-20421961515170.png?v=1669515479","width":1000}],"requires_selling_plan":false,"selling_plan_groups":[],"content":"\u003cul\u003e\n\u003cli\u003eAda Wall Mounted Floating 39\"-78\" TV Stand - Modern TV Stand \/ TV Console \/ TV Cabinet \/ Central Entertainment Center\u003c\/li\u003e\n\u003cli\u003e1x fits up to 45 inch TVs. 2x fits up to 90 inch TVs.\u003c\/li\u003e\n\u003cli\u003e\u003cspan\u003eHigh gloss fronts with high gloss body\u003c\/span\u003e\u003c\/li\u003e\n\u003cli\u003eWall mounting kit included\u003c\/li\u003e\n\u003cli\u003e16 color LED light system included with color control and on\/off remote\u003c\/li\u003e\n\u003cli\u003eManufactured in and imported from the European Union\u003c\/li\u003e\n\u003cli\u003e\u003cspan\u003eModern and unique contemporary design\u003c\/span\u003e\u003c\/li\u003e\n\u003cli\u003e\u003cspan\u003ePerfect for those in need of living room storage space\u003c\/span\u003e\u003c\/li\u003e\n\u003cli\u003e\u003cspan\u003eFlat packed and ready to ship\u003c\/span\u003e\u003c\/li\u003e\n\u003cli\u003e\u003cspan\u003eEasy wall installation with included bracket, pins, and eccentric type connections\u003c\/span\u003e\u003c\/li\u003e\n\u003cli\u003e\u003cspan\u003eDimensions 1x: 15 inches height x 39 inches width x 14 inches depth. Dimensions 2x: 15 inches height x 78 inches width x 14 inches depth.\u003c\/span\u003e\u003c\/li\u003e\n\u003c\/ul\u003e\n\u003cdetails\u003e \u003csummary\u003eInformation for California Residents\u003c\/summary\u003e\n\u003cp\u003eCalifornia Proposition 65 Warning: This product can expose you to chemicals including Diisodecyl phthalate (DIDP) and Diisononyl phthalate (DINP), which are known to the State of California to cause cancer and\/or birth defects or other reproductive harm. For more information go to www.P65Warnings.ca.gov.\u003c\/p\u003e\n\u003c\/details\u003e"}
Ada Floating TV Stand
Ratings & Reviews
Customer Reviews
Write a Review
Ask a Question
Filter Reviews:
fireplace width
width
fact
height
cabinet
order
delivery
Meble
03/15/2021
Lawrence G.

United States
Not as advertised
I ordered the 78 inch tv stand thinking it was one piece but it's actually 39" and they send you two pieces. Although it doesn't look bad once you get it mounted to the wall. Quality is good but the wall mount doesn't work well in my opinion I had to drill the stand into the wall and not just the mount. The stand is nice once you get through the setup process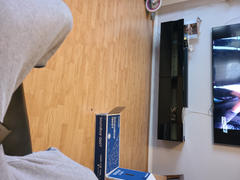 12/08/2020
Anonymous

United States
Float Stand or Not
Love the fact that the width of this cabinet matches the fireplace width. Rather than float it, I placed it on top of previously purchased cabinet because I felt it was short on height. Fits perfectly on top and looks beautiful. Also appreciated Meble quickly cancelled a wrong order so I could purchase this one. Delivery great.
The product came just as described. It was glossy white and accurate sizing. The product was packaged very carefully to prevent scratches or damage, which I greatly appreciated. The only issue I had with this product was that part of the led system arrived broken. However, I reached out to the company, and they sent out the part the next business day without a problem. Definitely would recommend.